If you're looking for some romantic movies to binge this quarantine hoping to cuddle with your
partner or cussing for staying single, we got the recent top favorites of the Millennials. The best
part is that you can watch these heart-melting movies at the comfort of your home in OTT
services.
Bollywood Romantic Movies To Stream Now In 2020
1. Malang
Cast: Disha Patani, Aditya Roy Kapur, Kunal Khemu.
Director: Mohit Suri
Crisp Content: Advait and Sara meet at a rave party in Goa and their brief fling blossoms into love. However, their story takes a turn for the worse when their lives get entangled with two police officers. Mohit Suri is back to his favorite crime genre, though we see similarities to his "Ek Villain" (2014), the dark-hued script is flawless and the dialogues minimalistic.
What we think: Malang is a treat for wandering souls in search of adventure and inner peace. It epitomizes the carefree life, which is filled with love and friendship, with no strings attached. It portrays the ideologies of our modern millennials. Lead pair do justice to their role and raise oomph factor by their love chemistry and purpose to overcome things holding them back. Set along backdrop of Goa bylines from panjim church square, carnival to morjim ashvem beach and Mauritius cinematography is top notch. Music is thumping as well as stirring up emotions with eventual burst of feelings.
If you have completely fallen in love with this romantic-thriller already and you crave for more, don't worry. There's a sequel in the works already. We have so many theories on what will
happen. What is yours? Share it with us on the comment section.
Release Date: February 7, 2020.
Duration: 2h 15mins.
Where to watch: Netflix
2. Dil Bechara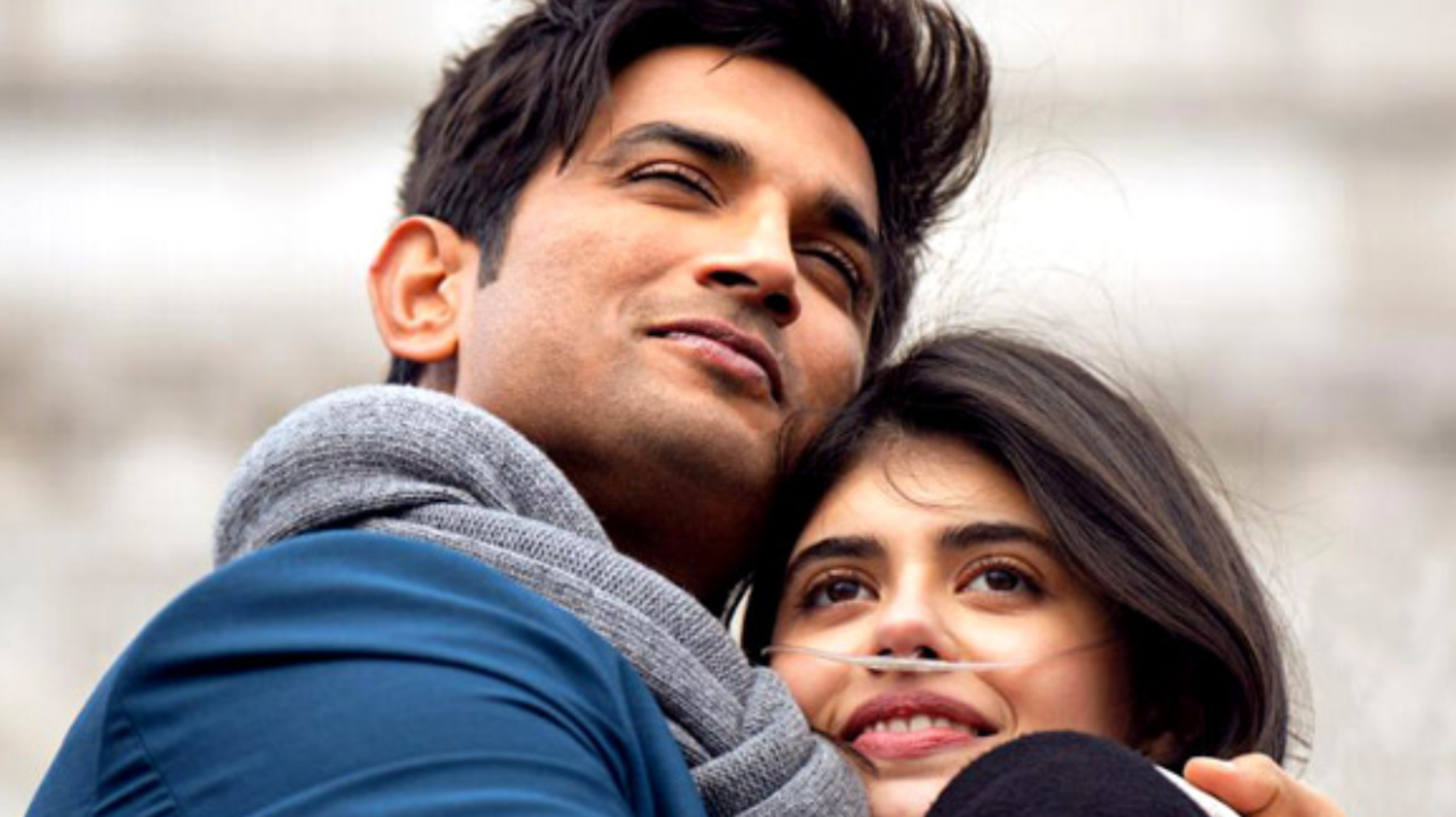 Stars: Sushanth Singh Rajput, Sanjana Sanghi, Sahil Vaid.
Directed by: Mukesh Chhabra.
Adapted From: The Fault in our Stars by John Greene.
What they say: While struggling to survive, Manny and Kizie, who each have a terminal illness, fall in love with
each other. Thereafter, the two try to spend the rest of their days being happy and staying positive.
What we say: A potential tearjerker laced with emotional rollercoaster. Despite the well -knitted screenplay, the film comes with its shares of glitches. The glaring error of the film appears when it slightly veers into a preachy
state of affairs and the director tries to inculcate the mandatory love meets pain scenes where the female lead is forced to undergo immense pain just after one of the most happiest moments of her life. Much of the detailing revolves around the couple whereas much focus was not given to Manny's relationship with his family. However, the director quickly manages to tighten his grip over the narrative with some well thought out dialogues and intimate moments between the duo. 'Dil Bechara' leaves us craving for more of Sushant Singh's on-screen charisma and charm. None can't resist but enjoy the movie with a pair of moist eyes cause the new age star has fallen a bit too early.
Release Date: July 24, 2020.
Duration: 1hr 41mins
OTT Platform: Disney + Hotstar.
3. Love aaj kal 2
Actors: Sara Ali Khan, Karthik Aaryan, Arushi Sharma.
Directed by: Imtiaz Ali
According to Wikipedia: Two couples, separated by time, deal with society, familial pressure, internal dilemmas of prioritising career or love and the ever-changing dynamics of relationships.
According to Couch-Potatoes: Love aaj Kal will take you away from present days to your old school days, and in a moment, will bring you back again. This is one of the most honest package from Imtiaz Ali, and I must say that he succeeded bravely. Many of us will relate to this story and will find your own love story in this masterpiece. Kartik Aaryan proves that he is here to stay. He flourishes in every scene and immerse himself in to the character so well that you will love him in every scene he appears. Sara Ali Khan proves that acting is in her genre and not just a pretty face but can-do wonders if the character is written beautifully for her. I wish if some more duration was given to the KAL from Love aaj Kal, as the innocent love story was more soothing to the heart and soul, compare to the matured love story of AJ.
Release Date: February 14, 2020.
Duration: 2hr 21mins.
Where to watch: Netflix
4. Sadak 2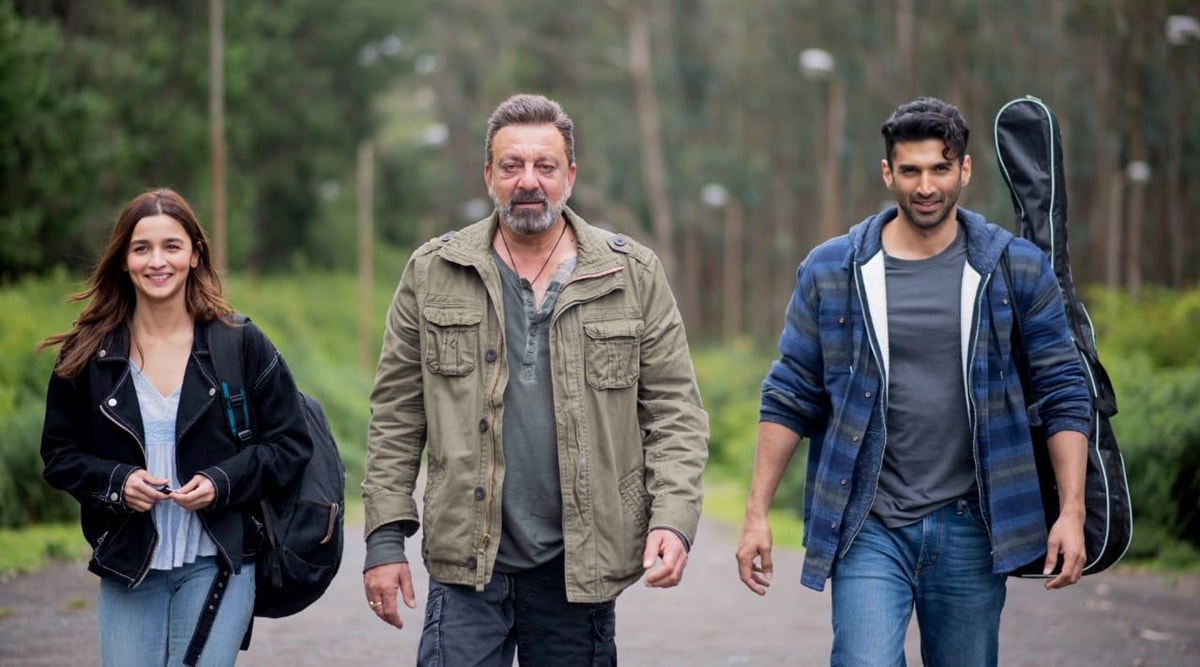 Release Date: August 28, 2020
Featuring: Sanjay Dutt, Alia Bhatt, Pooja Bhatt, Aditya Roy Kapur.
Film Synopsis: The film picks up where Sadak left off, revolving around the journey with a young girl who becomes an important character in the life of the protagonist, and the reason for him to stay alive.
What it actually is: Sadak 2 gives you glimpses of amazing love story of Pooja and Ravi from Sadak of 1991. It has a fast screenplay and will take you from one twist to another in no time. Sanjay Dutt's acting is as usual brilliant and flawless, he showed too many different shades of Ravi flawlessly. Alia Bhatt's acting is improving. Supporting actors did their job pretty well too. And last but not the least, the movie got amazing music which is damn refreshing, So, all and all this movie is definitely a one-time watch. Do give it a try. The movie definitely deserves more rating than it has been given just because of people who are boycotting it because of rising questions on Bollywood nepotism.
Release Date: August 28, 2020.
Duration: 1hr 53mins.
Platform: Disney+ Hotstar.
5. Jai Mummy Di
Starring: Poonam Dhillon, Supriya Pathak, Sunny Singh
Directed By: Navjot Gulati
Netflix description: Sick of keeping their love a secret from their constantly bickering mothers, a young couple seeks to uncover the cause of the women's longstanding war. Hindi cinema veterans Supriya Pathak and Poonam Dhillon star as moms at loggerheads in this daffy dramedy.
We'll make it easy for you: If you're planning some fun this weekend, 'Jai Mummy Di' is something you can depend! The lead pair is a treat for the eyes, And their performance is simple and nice! The songs and choreography are a mere joy, For they make sure that you enjoy! While the songs are chart busters, Their sequences are stress-busters! Mummies works have been pretty decent, That make this flick you wouldn't repent!
Release Date: January 17, 2020
Duration: 1hr 43mins. Platform: Netflix