Great shows come in many forms, but there really is nothing like a truly great sitcom. Sitcoms depict serious issues like family or relationship drama but do so with humor that makes them very relatable which makes us glued to the screen. But what's the best sitcom of all time?
The sitcom is one of television's oldest genres, and arguably the most effective when it comes to escaping the stresses of daily life. The situational-comedy lets us trade in our troubles for the chaos and fun of fictional characters we grow to love. Why cry about your problems when you can laugh at someone else's? There's a reason why we call these gems as the best sitcoms of all time.
Let's see if your favorite shows have made our list of the best sitcoms of all time.
10. Two and a Half Man:
Series Span: 2003 – 2015
Original Network: CBS
Available On: Netflix
The perfect formula for a perfect show: Two brothers, opposite personalities, one the dead-end hedonist, and the other, well, the control obsessive who doesn't get laid. I can't think of a more solid and genuinely funny series than two and a half men. Simply the greatest. Period.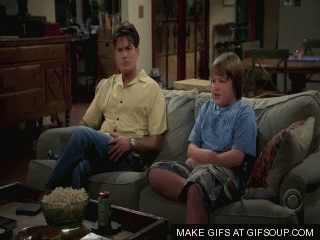 After Charlie Sheen left this show after season 8 everyone had a doubt about this show but Chuck Lorrie proved once again he is the best writer. Ashton Kutcher added a great twist to the story. But, some say that the show died with him and had negative comments as well.
Nevertheless, this show is one of the best sitcoms of all time.
9. The Simpsons:
 Series Span: 1989 -present.
Original Network: FOX
Binge on: Disney + Hotstar
The Simpsons are probably my favorite animated best sitcom of all time. What a fine selection of specimens, satirical in writing but human in nature! First on our list of fine gents is the humble Homer. Homer is a corpulent man, with sugary pastries and bottled alcohol to blame! Although his existence is pathetic, any viewer can recognize themselves within this vessel. He represents the dull apathy acquired through years of modern life.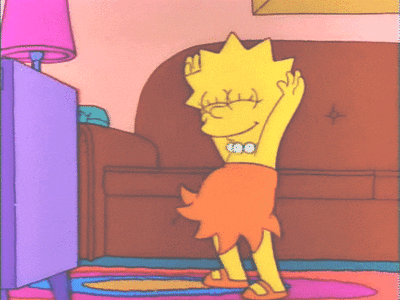 His spouse Marge is an admirable creature, kindhearted and, in many ways, the antithesis of Homer. Her patience and grace flow through the screen every time she appears. Both of these characters are very relatable to viewers who've taken any particular walk of life. That's the beauty of The Simpsons; the antics of their biological family lead to lessons in morality.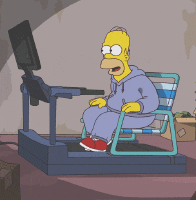 Humorously, Homer and Marge's children possess their own adult-like qualities that add variety to the show. Even after being on the air for 31 years, the show still holds up making it the best sitcoms of all time. Even new episodes still have some great and funny moments. Everybody has heard of this show, but not everyone watches it, they should.
Might be interested in: The Kissing Booth 1 & 2 – The Complete Cringe Binge Package
8. Will & Grace:
 Series Span: 1998 to 2006; 2017 to 2020
 Original Network: NBC
 Binge on: Disney + Hotstar
One of the classics, Will & Grace is also notably groundbreaking. It premiered in 1998 and was one of the first mainstream shows to have a gay character star. Not only is Will gay, but his character also doesn't fall into predictable, gay stereotypes. The two supporting characters, Jack and Karen, are incredibly strong and bring most of the shows infamous biting comedic relief. As of last September, Will & Grace is back on air and it has not lost its charm after all these years.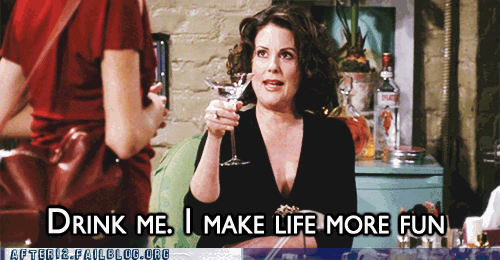 It is a realistic but hilarious interpretation of the gay community. Even the serious episodes have the funniest innuendos. the show's cast had such chemistry and are the best group of people. There are so many guest stars from JLo to Madonna to Ellen Degeneres.
Watch and let us know if it is actually one of the best sitcoms of all time.
7. That 70's Show
Series Span: 1998 – 2006
Original Network: Fox
Available on: Amazon Prime Video
Both a sitcom and a period piece, That 70's Show is really funny if you, as the characters most of the time, are really high. It has all of your usual tropes: the nice guy, the hot girl, the overly harsh dad, the doting mother, the foreign exchange student who delivers one-liners with an accent, and the unbelievably stupid friend.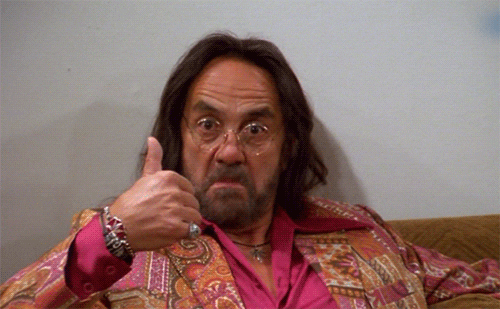 The characters aren't anything new, but the show does dish out some social commentary without feeling too heavy-handed or agenda-driven. At its core, That 70's Show is a funny, easy to watch a sitcom about a group of teens doing dumb, teen stuff, and failing to get away with it. I think we can all relate to and find the humor in that.
The constant references to the issues of the '70s are really epic. Ashton Kutcher, Topher Grace, and Mila Kunis make the show even more special, joining the list of the best sitcoms of all time.
6. The Big Bang Theory:
Series Span: 2007 – 2019
Original Network: CBS
Streaming on: Netflix and Amazon Prime Video
There are compelling examples as to why the Big Bang Theory deserves to be on this list. Great scripts featuring clever use of pop culture references and even manages to draw humor out of the realm of science and scientific terminology. A seamless meshing of a solid ensemble cast. Finally, the talented Jim Parsons continues to exhibit why he is quickly becoming one of the great comic actors of all-time.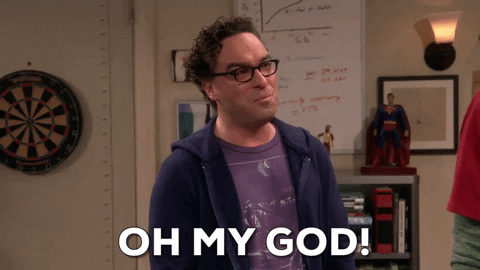 The nerdiverse is brilliantly played by the cast with relentlessly witty dialogue, perfect timing, and more than a touch of humanity. These actors were born for their roles and provide perfect foils for each other; remove one and the whole would be greatly diminished.  Add a rotating cast of cameo characters including Adam "Batman" West, Christine Baranski, Bob Newhart, Will "Ensign Crusher" Wheaton, Melissa Gilbert, and Stephen Hawking (yes, that Stephen Hawking) and it is probably the best comedy ensemble ever put together.
The song in the finale was the cherry on top making it the best sitcoms of all time.
Also read: Top 10 Steamy Indian Adult Web Series to watch Online! (18+)
5. The Office:
Series Span: 2005 – 2013
Original Network: NBC
Available on: Amazon Prime Video
A perfect combination of hilarious comedy and connection with the characters. Whether it be from a perfectly written and performed joke or an incredibly sentimental performance, the acting of all the characters will blow your mind. You find yourself really caring for characters that are also just sort of a joke in themselves. They also do a wonderful job of making "the little things" like a coworker relationship seems so monumental. This series changes the way you look at life and that's not an overstatement as it is one of the best sitcoms of all time.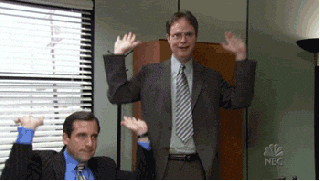 Adapted from the BBC series of the same name, The Office follows the lives of the employees at the Scranton Branch, who are managed by their eccentric boss, Michael Scott. With a compelling cast, hilarious situations, memorable characters, and a touch of romance, this sitcom has something for everyone.
4. Modern Family:
Series Span: 2009 – 2020
Original Network: ABC
Streaming on: Disney + Hotstar
One of the last shows to use the mockumentary style in an innovative way, Modern Family is as funny as it is socially significant. As the title suggests, the show centers on characters that don't fit into the conventional mold of a family. Between the three families in the show, there is adoption, remarriage, gay marriage, and plenty of disfunction.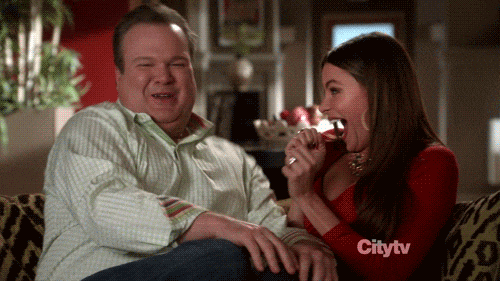 Aside from being hilarious, Modern Family also showcases alternative lifestyles in a way that encourages mainstream audiences to be more accepting and tolerant of these kinds of characters in real life. Television has the power to inform how viewers think, and Modern Family is one of the shows that steps up to the plate in those regards.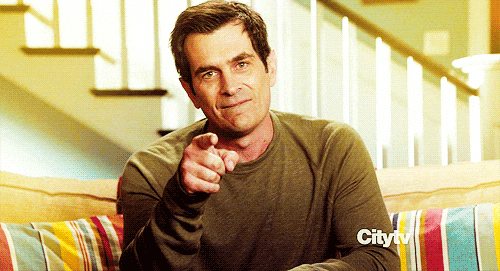 One of the best things about Modern Family is that is I could see someone 18 watching this but also someone who is 50. I also love how many of the main characters are kids. Many of the other sitcoms I watch have adults as main characters and kids in supporting roles. New age sitcom. Subtle humor with a realistic view.
The series has been heralded since its premiere and has won five Primetime Emmy Awards for outstanding comedy series making it one of the best sitcoms of all time.
3. Seinfeld:
Series Span: 1989 – 1998
Original Network: NBC
Available on: Amazon Prime Video
Seinfeld & David were truly the masters of the television domain. This show was unconventional, intellectual, and surprisingly hysterically funny. Friends living in Manhattan obsess over little things. The show about nothing? Maybe. But, it was the show about "everything" and there will be never like this one.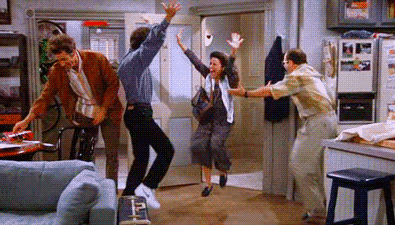 Breaking the conventional rules of sitcoms that came before it, Seinfeld paved the way for the genre's future. Seinfeld perfectly executes the sitcom's purpose: to bring a cast of characters to life that is flawed enough for audiences to fall in love with. And with that goal in mind, it's certainly one of the best sitcoms of all time.
The series regularly used observational humor to comment on trivial, day-to-day encounters making it the best sitcoms of all time, Seinfeld. Often referred to as a show about nothing, this series follows a group of friends, including a fictionalized version of comedian Jerry Seinfeld, who live life together in New York City.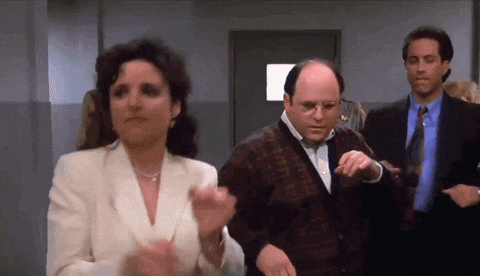 Jerry, George, Elaine, and Kramer find themselves in situations we all recognize, and like us, they handle them without grace. The writing is sharp, the storylines are relatable and specific, and the performances are brilliant. It's a perfect storm of comedy. And, just like every other perfectly-crafted comedy, it taught us some great life lessons along the way.
2. How I Met Your Mother:
Series Span: 2005 – 2014
Original Network: CBS
Platform: Amazon Prime Video
I can't even begin to express just how incredible this show is. It was hilarious, it was smart, it was deep, it was heartfelt, it was sad, it was happy, it was well written, it was unique in its delivery of an otherwise old style, but most of all, it was beautiful.
As the title implies, How I Met Your Mother is the flashbacks of how the main character, Ted Mosby, met his children's mother. Each episode is a story Ted tells his kids, all of which lead up to the titular moment. The framing device sets this show apart from others as it keeps the audience coming back so they too can figure out how Ted met his wife. Plus, the humor in HIMYM is witty enough to be one of the most quotable shows, and broad enough to be a great background show to throw on while you're doing other things.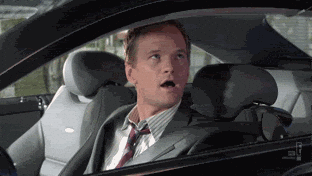 Each and every character actually developed over 9 years, and the story itself was actually dependent on previous episodes. This show made me laugh in every single episode, but it also made me literally cry in more episodes than I can count as it tapped into my own experiences. HIMYM played the heartstrings of everyone's reality and managed to be completely sincere and hilarious at the same time. The show is nothing less of being "Legendary"
Ultimately, the fact that this show was able to stretch a love story over nine funny, quality seasons makes it one of the best sitcoms of all time.
1. Friends:
Series Span: 1994 – 2004
Original Network: NBC
Available on: Netflix
Friends is "The Ultimate Show". This series includes everything, laughs, tears, emotion, and suspense. You can watch the whole series over and over again and it never ever gets old. It makes you want to be a part of it. The ending to a classic show is satisfying and heartwarming which makes you earn for more. Chandlers sarcastic jokes, Ross's weird nerdy sarcasm, Pheobe's quirky cute weirdness, Joey's charming immaturity, Rachel's hotness, Monica's competitiveness makes you wish you had friends like that.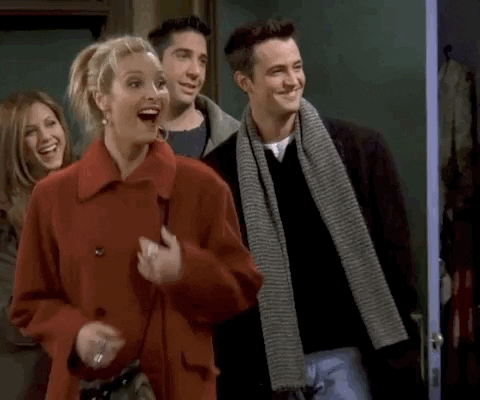 Friends is the ultimate feel-good, easy-to-watch package making it the best sitcoms of all time. Who doesn't love watching a group of friends go through ups and downs, date and break up and then date again? This show is infinitely re-watchable, perfect for a rainy day when you're looking to feel nostalgic. Friends will always be there for you.
The highest-rated live-action sitcom of all time is none other than Friends and that is not surprising at all. It remains a pop-culture staple.
 Let us know in the comments what is your No.1 on the list of Best Sitcoms Of All Time!

Check out: 7 Movies Like Zindagi Na Milegi Dobara That You Will Absolutely Love!