Being home alone is great, isn't it? You can just do whatever you want, whenever you want, and this time brings loads of shocks and surprises in your Marvel bag.
So, here are some crazy, wacky, weird but, super cool and funny things we girls, including you, me, and all of us love doing when home alone! Yeah, you heard it right only when all alone.
YOU BECOME A MASTER CHEF, EVEN IF IT'S NOT YOUR CUP OF TEA!!
Juggling with pans & knives or treating cornstarch and flour the same? Cook whatever you feel like no matter if it tastes awesome or not even worth swallowing. After all, no one is there to judge your food. Girls really can do a blast in the kitchen when alone. And, yes do not forget about tasting with fingers and licking it later!
TIME TO ENHANCE DANCING & SINGING SKILLS!!
Let the rock star in you shine out. You know you have got some talent and this is the time to bring it on live!! You are the performer and the audience too. Boast about this talent. Become Lady Gaga and sing out loud, record it on phone and hear it again, and over again or shake it like Shakira for it's time to do some 'Hips Don't Lie'.
MIDNIGHT SNACKS TIME 
 Midnight is the hour when you can be a food thief! Chocolates or some leftover pizza slices?
We even try out weird food combinations, those that couldn't ever be tried with anyone around.
Anyways, go and party hard girl. And Bingo, there is no one to share! Wow, how great is that. Isn't it??
REVEALING LIBERTY
 Having no one around just makes it convenient!! Roam around in pajamas or even in a 2-piece! Who cares, yeah you are not weird! Just do tons of things that way including cooking, cleaning, sleeping, and what not! This liberation of clothes is just unparalleled.
NO NEED TO CLEAN UP THE MESS
 Minutes, hours, or even days; let it all litter because YOU CAN. Be like," My Room is just an organized Mess…"
CRY AND LAUGH VIOLENTLY
When nobody's home to make you uncomfortable, then you can put on sad songs or movies, tightly hug your pillow and you can easily burst out. Honestly, there is nothing wrong with this, it's just nice to vent out thinking of the old times, and trying to get over.
TRY NEW LOOKS
Trying the makeup tutorial or getting red carpet ready? The best part is you won't be judged. Just do it and feel good about it.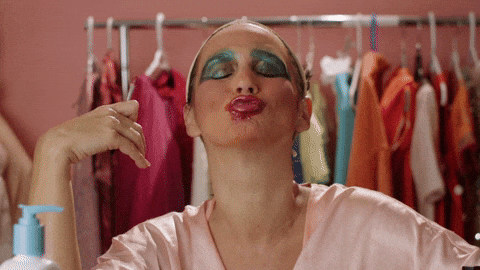 SELFIE TIME
It's the perfect time to take multiple retakes until you get the perfect shot. Try the clothes you never did, wear a bikini, and click some poses that you might just want to keep on your phone and feel good about them! And, not just that if it somehow turns out to be good, you can think of sharing it with your best friend?
Girs can do several bizarre things when alone. So if you used to think that you were a total weirdo when home alone, then worry not you'll surely be feeling a lot better after reading this. So when are you planning to be alone next? (Wink, wink)