Top 10 Highest Paid Cricketers in IPL 2020:
Indian Premier League (IPL) is one of the richest leagues in the various sporting events. It is also one of the best paid sporting leagues around the world. As per the reports, each and every player earns $28,000 to $2.2 million per season.
The league is run by one of the richest cricket board, the Board of Control for Cricket in India (BCCI). It doesn't matter whether the player is capped or uncapped, the cash flow is for everyone who has excelled in the field. However, there are players who managed to dominate the game, and earn a penny more than the other players.
The IPL 2020 Auction has created a record for adding the most highest paid players into the 13th edition of IPL. Here, we are discussing on Top 10 Highest Paid Cricketers in IPL 2020.
10. Ab De Villiers – INR 11 Crores
The former Proteas skipper, Abraham Benjamin De Villiers receives INR 11 Crores from Royal Challengers Bangalore (RCB). De Villiers, who is better known for his 360 degree batting skills is a supple member to the side. He has 3 tons and has a strike rate of 151.24 from 154 IPL matches. His highest score in IPL is, 133* against Mumbai Indians.
9. Suresh Raina – INR 11 Crores
The aggressive left handed batsman from Uttar Pradesh, receives a whopping amount of INR 11 Crores from Chennai Super Kings(CSK). He is one among the most favorite cricketer of CSK fans and they hail him as 'Chinna Thala'. Raina is one of the most experienced IPL player being the second most run scorer of the league. He has scored 5368 runs from 193 IPL matches. Arguably, he is one among India's finest T20 batsmen.
8. Ben Stokes – INR 12.5 Crores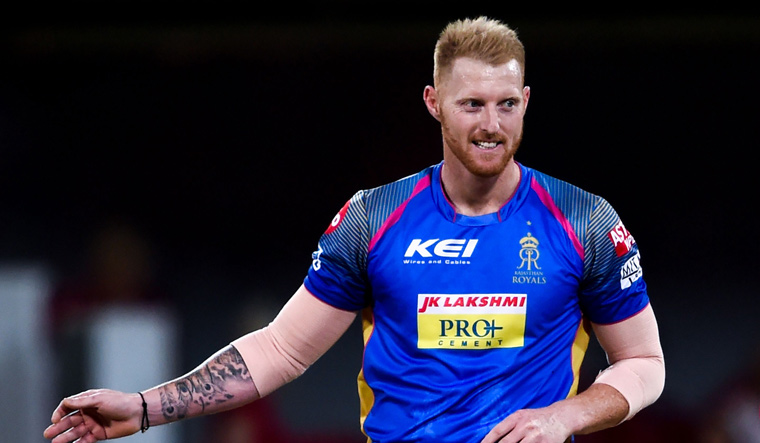 Vice Captain of England National Team, Ben Stokes is one of the best all rounders in the market presently. He receives INR 12.5 Crores from Rajasthan Royals (RR). He has 635 runs and 26 wickets from 34 IPL matches. He was part of the England squad that won the 2019 Cricket World Cup.
7. Sunil Narine – INR 12.5 Crores
The Trinidadian cricketer is one of the most valuable player in IPL. He receives a whopping amount of INR 12.5 Crores from Kolkata Knight Riders (KKR). He has 122 wickets by his name in 110 matches at an average of 23.32 and economy rate of 6.68. He also possess 771 runs in his account. He was the second-highest wicket taker of the tournament in 2012.
6. Steve Smith – INR 12.5 Crores
The right handed Australian batsman is bought for a massive amount of INR 12.5 Crores by Rajasthan Royals (RR). He is the one who is capable of controlling and give directions to RRs innings. He possess 2022 runs with a strike rate of 128.95 and average of 37.44 from 81 IPL matches. He is the only player to win the ICC Test Player of the Year award more than once.